Welcome to
Bliss Massage Centre in Oslo
Advanced tantra teachings are now back to life through the art of sensual and energizing massage
Open Hours:
After a busy and stressful day we are here to comfort you with our relaxing and rejuvenating massage therapies. So enjoy the multiple benefits of your tantric massage session and restore your sense of wellbeing.
Mo-Sun: 11 AM - 11 PM
Last appointment at 9 PM
Book now
From the Blog
latest articles & promotions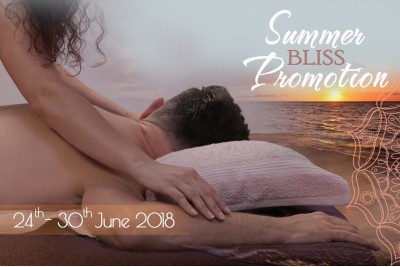 Between 24th and 30th of June 2018 we are offering you a gift of 15 minutes which will be added to any of massage session you choose.
Enjoy Today
Our Tantric Bliss
A deeply relaxing and trully fulfilling experience
About us
Our skillful therapist are ready to offer you the time you need to relax in a comfortable and cozy atmosphere and to share with you their experience in Tantra.
Open Hours:
Mo-Sun: 11 AM - 11 PM
bookings via email - at least 24 hours in advance
Testimonials
What people say about us
Thanks for a wonderful tantra massage. It was very nice and excellent. And a special thanx to Cornelia. You were amazing. Best regards Thor.
After 2 hour massage with Helen I could fly without wings. Very good. Very nice.